The Adventures of Peter Rabbit and his Friends: April  12-14th (With School Time shows on  April 15, 16, 17)
A Personal Message to Rocking Horse Productions Family, Friends and Supporters.
Last Wednesday (3/13/19), I was informed that Rocking Horse Productions will not be offered a spot in the 2019-2020 Lancaster Opera House Theatre season and that the Lancaster Opera House will be bringing the production of all shows in house.
Needless to say, I am both saddened and disappointed by this news. I have been producing shows at the Lancaster Opera House with Rocking Horse Productions since 2007,
and before that, with Stage Struck Theatre group since 1990. I have considered the Opera House my home for the last 29 years and have had the privilege of working with some wonderful people throughout that time, many of whom I still consider my friends.
Rocking Horse Productions is bigger than a venue. It is truly a family, made up of like-minded people form a variety of backgrounds, coming together for the love of theatre, but staying together because of respect, admiration, fondness, and true friendship,
I thank you all for the outpouring of support over the last few days and please stay tuned for the announcement of our 2019-2020 theatre season.
Douglas Kern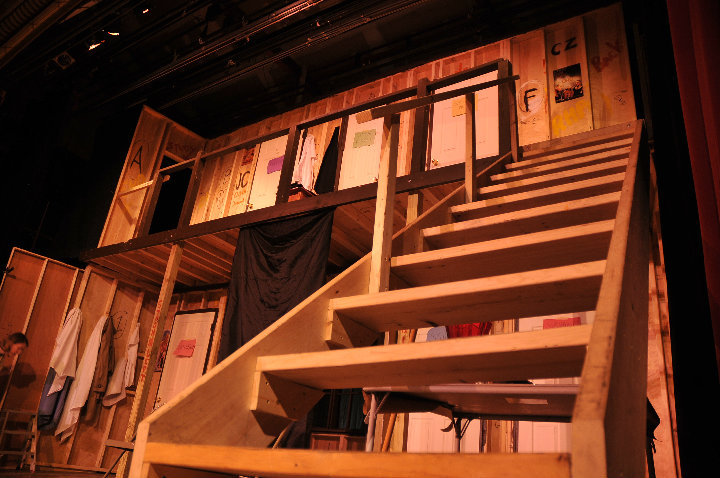 Rocking Horse Productions prides itself in inspiring, entertaining, and challenging audiences with theatrical productions that range from the classics to new works. Rocking Horse Productions is a locally owned theatre group that has been presenting high quality live theatre in the Western New York area since its inception in 2006. We strive to develop local talent, giving an equal chance to both seasoned and novice performers. Under Producer Douglas Kern's leadership, RHP's seasoned staff has many years of combined theater experience, and is dedicated to building an audience base that will support quality local theatrical programming.